I have seen these nails done and had to try them for myself! They are so unique and I love that about them!
Totally simple to do as well!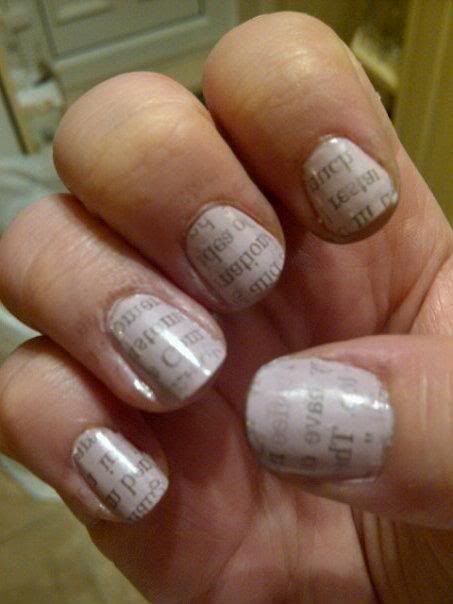 For the base colour I chose a nice creamy lilac called Chilled Lilac by Max Factor!
Here is a quick step by step for you if you want to try them yourselves!
1. Paint your nails in a pale colour until the desired opacity is given.
2. When nails are FULLY dry dip them one by one in Vodka or Alcoholic Mouthwash.
3. Press a square of newspaper on to the nails and carefully peel off.
4. When dried seal with a top coat.
...and Voila you will have lovely unique nails!