I have seen these nails a lot lately and have always wanted to attempt them so I was over the moon when Meg from
Meg's Budget Boutique
put this post up on her blog with simple instructions to follow and hers looked super pretty too, so I gathered some nail polishes and set myself away!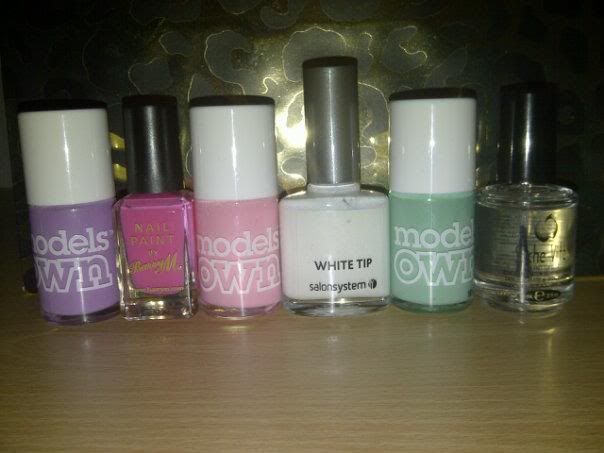 I used Models Own - Lilac Dream for my base colour as it's a firm favourite of mine and it looks really cute with the pink :).
I used Barry M - Bright Pink for my big 'splodges' as the flowers, then using a dotting tool and swirled in Models Own - Pastel Pink and Salon System White Tip to create a floral type pattern.
Then again I used my dotting tool dipped into Models Own - Jade Stone and created little leaves.
I sealed my design in with Seche Vite fast dry Top Coat!
...and Voila!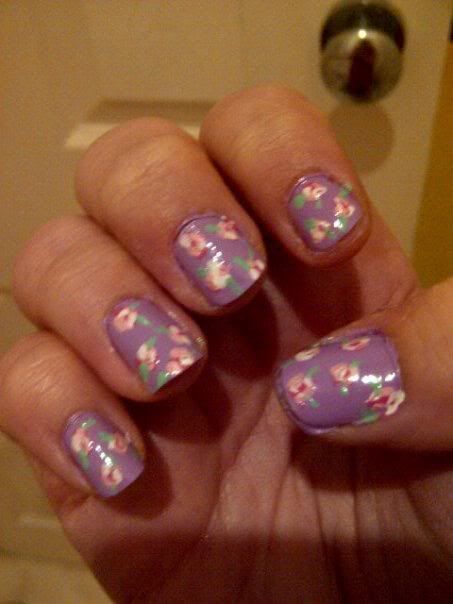 Spring Floral Nails!
And a really crap/blurry picture from my Blackberry!
Let me know if you've tried this design and blogged about it, leave me your link below :)