I love Barry M polishes and when I seen they were releasing magnetic polishes I knew I would buy them all!
Today's NOTD is Barry M Magnetic Red!
Without flash!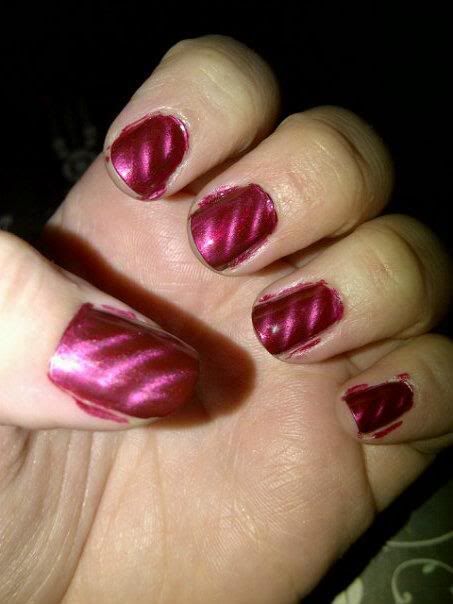 With flash!
You can see the pattern better with the flash on but the effect actually worked better on my right hand, which is unusual for me since I am right handed!
But how stunning is this polish?