I spent a long time deciding what colour to put on my nails last night and had a colour on and ended up taking it off this morning to change it! Think I may have too many to choose from and I always go back to the same ones!
So here is my NOTD: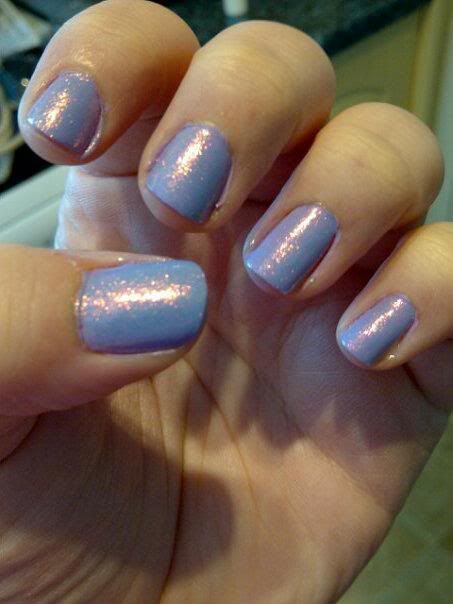 This is two coats of Models Own Lilac Dream with a coat of Indian Ocean over the top!
I LOVE this NOTD! It's shimmery and beautiful and I urge everyone to buy these two colours as they are both amazing!!
I think since I've bought Lilac Dream I've used it every other time I've painted my nails if not more, it is definitely a firm favourite of mine, it's gorgeous!!
:)