Every so often I take a trip to Sally's on a Saturday morning with my boyfriend and today was the day we went, I was super excited to find the Minnie Mouse collection in stock :).
Here's my haul!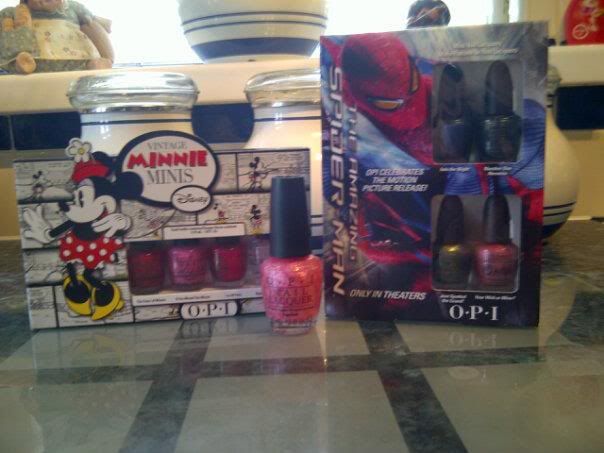 Vintage Minnie Mouse minis, Nothin' Mousie 'Bout It & The Amazing Spiderman minis!
First up...The Amazing Spiderman...
Such pretty shades!
Top to Bottom: Into the Night, Number One Nemesis, Just Spotted the Lizard! & Your Web or Mine?
Next up Vintage Minnie Mouse collection...
Click on the images to make them bigger! The bottom right is a beautiful glittery pink filled with pink hearts :) definitely my favourite!
Top to Bottom: I'm All Ears, If You Moust You Moust, The Colour of Minnie & Nothin' Mousie 'Bout It.
I love the OPI mini collections! And my favourite so far is definitely the Minnie Mouse one and I've had quite a few of them :).